Ladja Restaurant
Ladja Restaurant
Ladja Hotel Restaurant offers you exotic local cuisine. The interior design which is adopted from Sintang local wisdom will bring a lovely atmosphere while having your meal and discovering the culinary curiosities of Sintang. A world of Sintang culinary exploration awaits you here.
Service Hours
06.00-22.00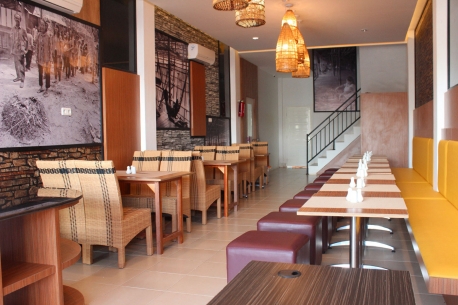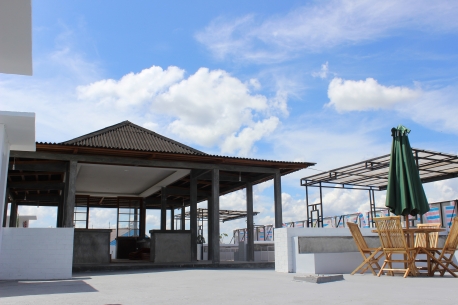 Rooftop Cafe
Rooftop Cafe
Rooftop café is one of the facilities offered by Ladja Hotel to relax and spend quality time with friends or family. We can enjoy the scenery of Kelam Hill, beautiful sunset, or watch football match in Baning Stadium. In the evening, we will be spoiled by Sintang's city lights and a sky full of stars. This place is wifi available with high speed internet access. We can also use this place for celebrating your special day; like birthday, reunion, family gathering, etc.
Service Hours
16.00-23.00
Meeting Room
Meeting Room
We provide a meeting room with 20 people maximum capacity, including projector, wifi, and AC. It is suitable for having business or family meeting.
Service Hours
09.00-22.00